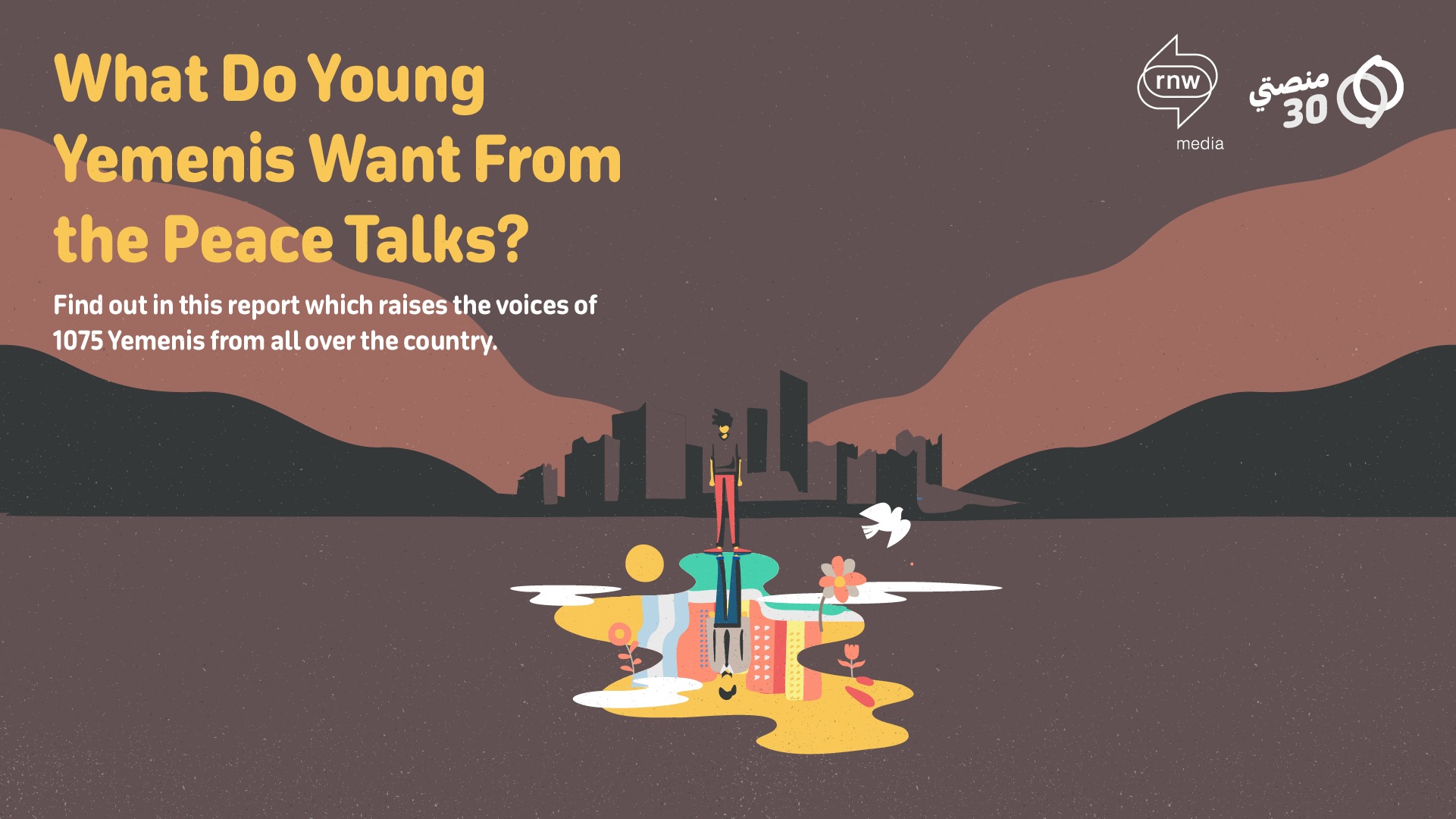 Voices of young Yemenis at peace consultations in Sweden
It's big news, and the voices of young Yemeni are a part of it!
As part of our regular content production for RNW Media's "Yemen Youth Panel" digital platform, locally called Manasati30, we ran a survey on the aspirations young people in Yemen have for the peace process. Read the peace consultations survey report.
It's the first time since 2016 that attempts at a negotiated peace in Yemen have this much traction. Following an agreement to swap prisoners, the United Nations is leading a consultation with the warring parties—the Yemeni government and the Houthis—in Stockholm, Sweden, starting 6 December. RNW Media's Regional Manager for the Middle East, Ruba Mimi, is at the heart of the news reporting.
Under the coordination of CFI media development and UNESCO, Ruba is working in the newsroom where young Yemeni journalists are covering the consultations.
According to the findings of our research the young people we surveyed believe in a negotiated peace. A substantial majority (63%) of the 1,075 respondents, under age 35, to the Yemen Youth Panel online survey see negotiations as the sole appropriate way to end the war. They believe in disarmament of all the parties, and to confine the weapons to the hands of the State. And interestingly, young people believe in their ability to engage. Fifty-four percent of the respondents in North and South Yemen are confident they are capable of taking part in politics. Interestingly, those under 20 years old are more enthusiastic than those who are above 35 years old.