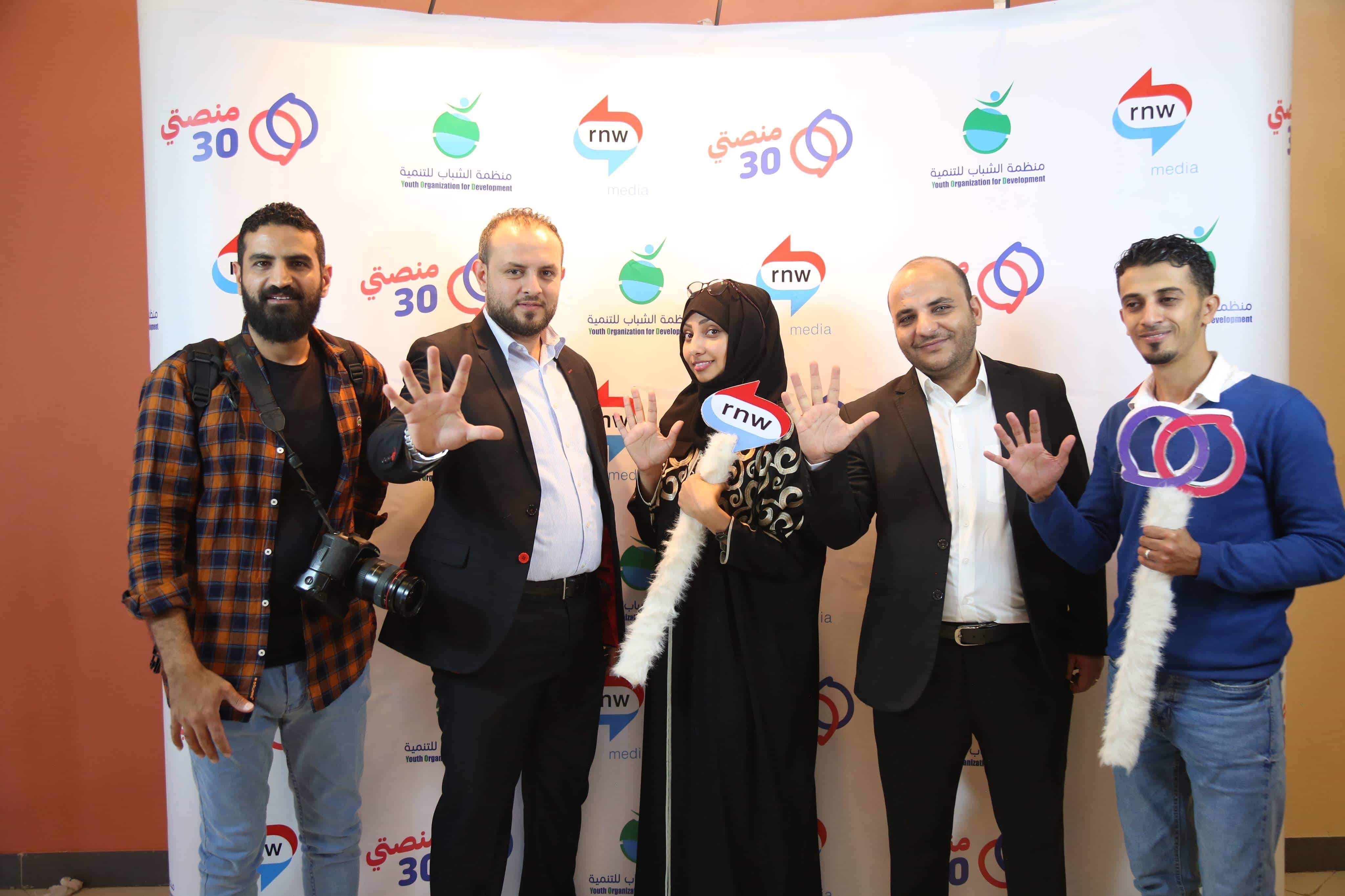 Five years of the Yemen Youth Panel
The Yemen Youth Panel (YYP) is celebrating 5 years of successfully engaging young Yemenis via its online platforms and offline events. Now known locally as Manasati 30, YYP offers a space where young people regardless of their social, political or economic backgrounds can come together to voice their opinions and share their stories. 
YYP carries out regular surveys of its community so they can interact directly and express their views on socio-political issues. Young people can give their views anonymously and are able to speak out without fear of negative consequences. The project is a safe space for views to be aired in a cultural context where that is far from the norm. Since launching in 2013, YYP has carried out 75 surveys, with more than 60,000 responses from young people.
Offline events are an important addition to YYP's online activities. Taking the form of debates, these are opportunities for young people to come into face-to-face discussions with decision makers and for the project to build trust with young stakeholders. Yemen is a sharply divided country and the debates are unique in that they bring together a diverse range of views from both the North and the South.
The participants are recruited in cooperation with local NGOs and via the media faculties at the Universities of Sana'a and Aden. They are offered a four-day training in critical thinking, public speaking and other debating skills. The best participants are then invited to take part in the debate before a live audience. The experience is an eye-opener for the young students – one young women said she had never though she would be able to speak in public, but the training changed that:
"I always wanted to be a politician and a decision-maker, this debating training added to my skills to be a good speaker and be able to convince people to buy my ideas, I want to be a leader and change the situation in Yemen. I think that today's debaters will be tomorrow's leaders".
The events have been essential in building YYP's reputation in Yemen as an influential and trustworthy platform – and that's why the team have continued to organise them despite the difficulties and dangers they have encountered since civil war broke out in 2015. Undaunted by the restrictions on travelling, the security threats and hostility from local authorities, YYP has held 2 debates each year in various cities in North and South Yemen.
Looking ahead, RNW Media's manager for Yemen, Ruba Mimi says her dream for YYP is that the community continues to grow and attract more young women and more people from the South so it becomes an even truer reflection of the diversity of Yemeni society.