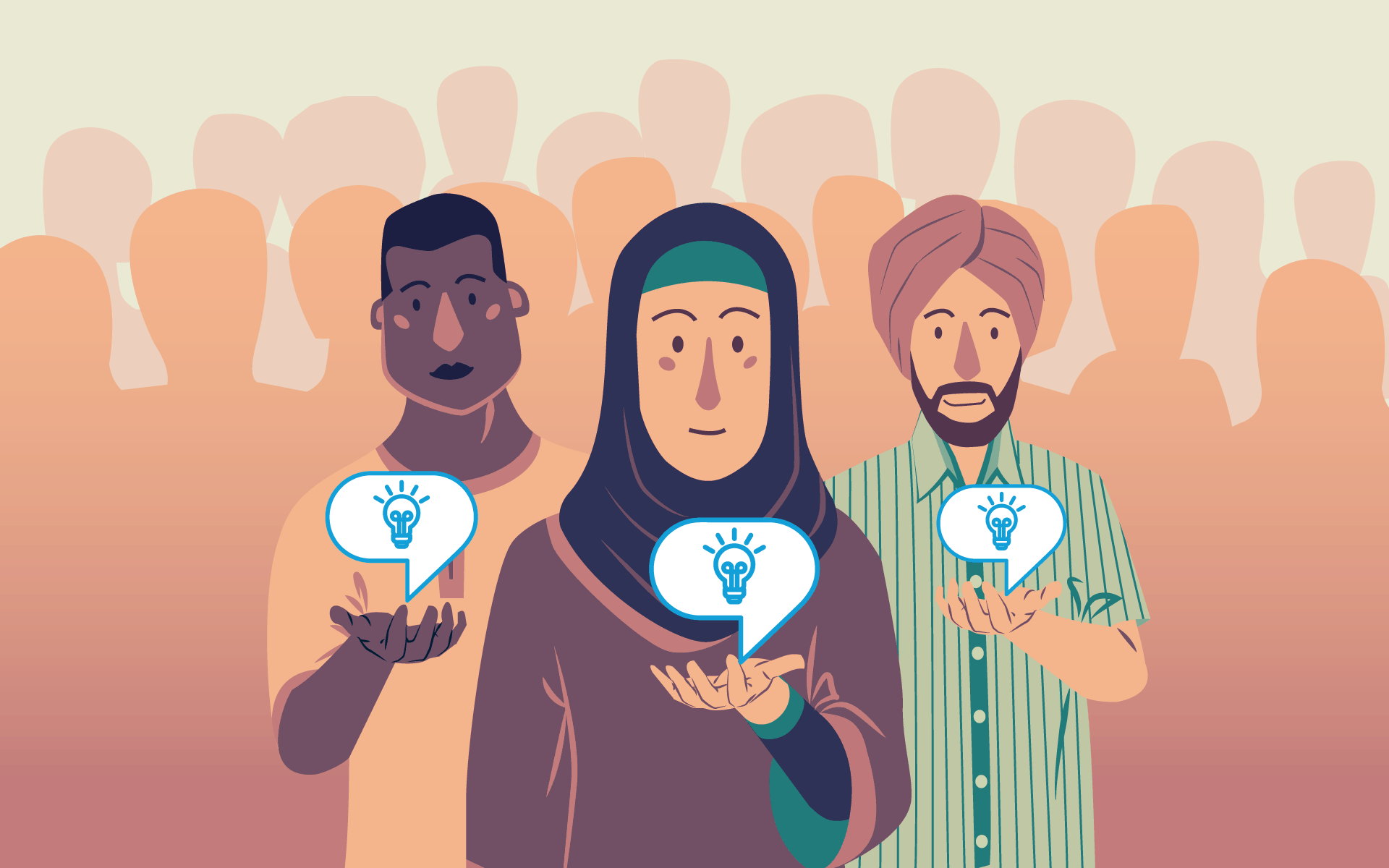 Life online – human rights in a digital age
The Global Internet Sentiment Survey (GISS) is an ambitious attempt to gauge people's feelings about their online lives. The ultimate aim is to give organisations working for a free and open internet worldwide a better understanding of how people across the globe perceive the internet and its impact on human rights.
RNW Media joined forces with RIWI in gathering the opinions of web users from around the world with a particular focus on countries where censorship often limits their ability to participate in such projects. RIWI is a global survey-technology and sentiment-analysis firm specialising in highly stigmatised and politically sensitive issues. Almost 50,000 people from 10 countries took part in the 2019 GISS survey – and they overwhelmingly agreed that access to the internet is a fundamental right.
RNW Media is active in 7 of these countries with digital media platforms reaching out to young people and engaging them in discussion around the issues that affect their lives. In a world where space for civil society is shrinking, we create inclusive digital communities that serve as safe spaces for young people to come together to voice opinions and engage in constructive dialogue.
Online trust
The GISS results show that access to the internet is important to over 80% of young people across the countries we work in, however, more than a third of them don't feel safe sharing their personal views online with that number rising to almost 50% in the MENA countries- Libya, Egypt and Yemen – where RNW Media is active. This finding reinforces the importance of the strategies we implement to create trust amongst our audience so that they are willing to engage with our platforms.
That trust is built by offering reliable content that reflects multiple perspectives and ensuring that our digital communities are inclusive, enabling young people from across political, ethnic, racial, gender, regional or religious divides to come together in a way that can be difficult in offline spaces. Careful moderation of the discussions that take place on our various digital platforms (websites and social media) is also essential to ensure that our communities are spaces where people do feel safe to express their opinions.
Safe surfing
Interestingly, while almost 50% of young respondents from the MENA region report feeling unsafe online, around the same number report that they don't take any safety precautions when visiting social media or websites. This paradox highlights the importance of online access to young people – despite the perceived risks –and also the clear need for greater digital literacy, something RNW Media will incorporate more fully in its content strategy and programmes.
Agent for change
A significant finding of the survey is that over 80% of young people who responded believe that the internet can be used for positive social change – a belief that drives the work of RNW Media. We work in countries where young people form the vast majority of the population but their freedom of expression and access to reliable information and alternative points are limited and they are largely excluded from public debate. Our online platforms aim to address these gaps and enable young people to challenge the socio-cultural norms that affect them, make informed decisions and influence formal and informal decision-making.
RNW Media's Citizens' Voice programme, together with RIWI, will be presenting the findings of GISS 2019 at Access Now's upcoming RightsCon conference in Tunis and looking at how the findings can contribute to improving people's experiences online. The survey included participants from Brazil, China, Egypt, India, Libya, Nigeria Russia, Syria, Tunisia and Yemen.
Follow RightsCon on Twitter.